What is it like to have a microbrewery in a country which doesn't really favour drinking alcohol? What obstacles you have to overcome to launch your dream business and help to educate your fellow citizens about the world of beer? Yazan Karadsheh opened a microbrewery in Jordan and as he says, it wasn't easy. He shared with me his entire journey – from not drinking beer through discovering the craft beer in the States to starting his own beer business back at home.
Truth be told, Jordan is not the biggest fan of alcohol. Mostly muslim country tolerates its consumption but is not entirely thrilled about it. And yet it was Jordan where Yazan Karadsheh opened the country's first craft brewery. It took him three years to get the permit to start.
When it's hot summer in Jordan and the temperature is attacking 40°C, Yazan Karadsheh likes to cool himself down by drinking blonde ALE or kristalweizen from his brewery. Blond ALE is the flagship of the Carakale brewery. Kristalweizen is a filtered version of wheat beer and its flavour is a mix of spices, banana and freshly baked bread.
But now in winter, Carakale offers even more sophisticated beers. Yazan`s favourite is for example Coffee porter to which date molasses is added. The dates are taken directly from the Jordanian plantations.
Yazan Karadsheh is very proud of what he achieved to build in his country and aims to go much further. Find out how is he planning to do that. 
When did you decide that opening a beer business in Jordan would be a good idea?
Believe it or not, it was when I moved from Jordan to study in the States. Back in Jordan, I didn't even drink beer, I didn't like the taste of it. It was only when I lived in Colorado that I found out beer can be much more than a lager. I first tasted amber ALE New Belgium and fell in love with beer. The initial impulse to open microbrewery in Jordan came when I stumbled upon a book called World Beer Book. I was thrilled to read about the Jordanian beer. But on the beer map I couldn't see Jordan anywhere. When I searched more I found out that the beer I thought was Jordanian, was in fact Dutch. That was the time I told myself that Jordan deserves its own beer, own beer identity.
What did you do next?
Luckily, I was in the right place at the right time. Colorado is a hub for a lot of craft breweries. When you go to a liquor store you can see hundreds, sometimes thousands of different beers that are being produced there. I started working in a supply store and I entered the master brewing programme. For that, I "only" needed my diploma from electrical engineering. Then I worked in a few microbreweries in Colorado until 2009 when my dad called me and asked me if I was ready to come to Jordan to start a microbrewery with him.

What did you tell him?
I asked him if he was ready to spend some money (laughing).
So it worked out?
Yes. We both agreed and worked together on the licensing which was extremely difficult. It took us almost 3 years to get the permit. It was very challenging, to put the brewery together, to find the land, location and machines, bring out first batch, put it in bottles, the packaging, all the nicknacks… Lots and lots of details.
How did you survive without a good beer for three years?
I didn`t (laughing). During the time I was waiting for the licensing to come through, when there was no permit and no brewery, I had to keep brewing to keep my spirits and passions alive. So we built a small 2,5 barell system in my parents' backyard.
But in the end you managed to open the craft brewery. Is it hard to keep it running in Jordan?
Compared to my experience working in a microbrewery in the US, starting microbrewery in Jordan and maintaining it is very very difficult. It takes a lot of patience, lot of hard work and lot of luck. It's very challenging. Sometimes our malt shipments get held at the ports, sometimes there is problem with the hubs, because in arabic it is called hashish so the drug administration would take it and analyse it. We had lots of challenges with importing our own ingredients. But it's part of the business, nothing comes easy.
Maintaining a microbrewery in Jordan is very very difficult
Where do you import from?
Mostly Europe. All our malt comes from Germany, hubs too are from Germany, UK and Washington state. Yeast is from Belgium, cabs from Italy. My aim is to start making our own malt. But for now it's almost impossible. There is no malt in Jordan because it needs a lot of land, lot of investment and water, which is expensive in Jordan as there is not so much water here. However, at least we have our own dates from Jordan that we add to beer.
What does Carakale mean?
It's a two part name. Caracal is a cat, almost extinct species which you can find it Jordan and it rails all the way down to South Africa. We saw the cat and fell in love with how it looks, we gave it wings to make it look like a superhero. Then we added ALE to the name and changed the second C to K.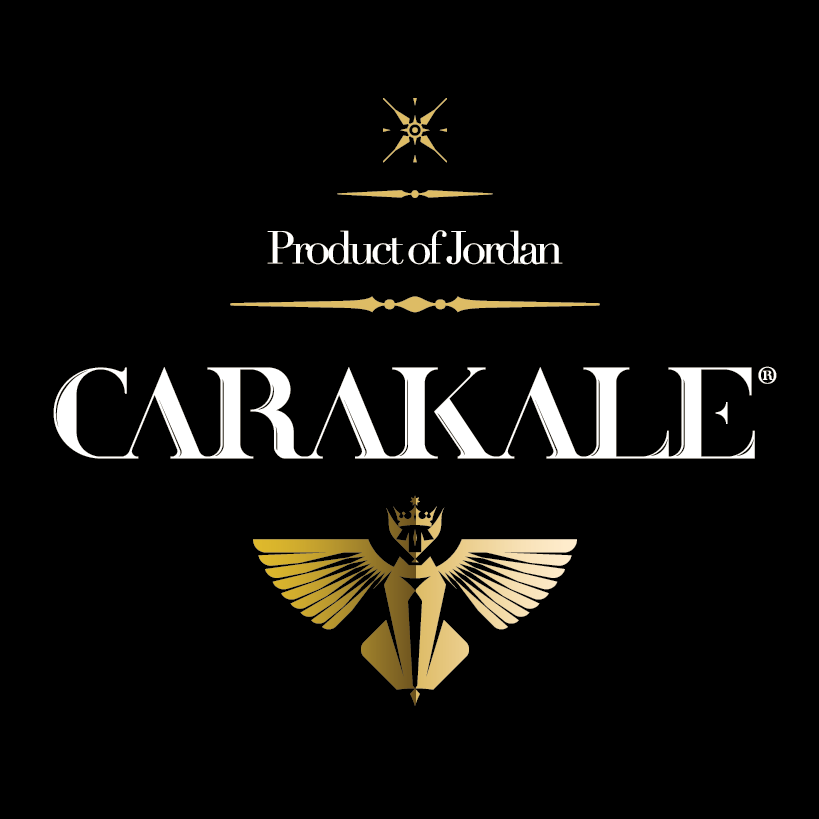 What is the most difficult thing about running a brewery in Jordan?
Definitely the high taxes. Lot of our revenue goes back to taxes, almost 60 % of our work is taxes. And as our demand increases all the money we are creating goes back to taxes. As we grow, we need more money to buy machines, to hire more people, to get more delivery trucks. Lot of things. And so we see that we need to put the cash to the business to grow more because all our money is going to the government.
What is the best thing about running the brewery?
Seeing the beer culture rise in Jordan. When we started brewing our beer, I had two aims. One of them was to create a beer culture in my country. We literally moved mountains in this way. In the past, people would only say "I like this brand", all ultra carbonated, yellow brand beers. When our beer began to be sold in the pubs people would still go and say "Give me the normal beer". But when I go out now I hear people talking about beer, saying "I like blond ALE" "No, I like Pale ALE more" "Have you tried their porter". They are talking about different styles of beer which is amazing.
Are they talking about Carakale?
Not specifically, which is great. They are talking about beer in general, trying to understand it. But it happened to me a few times that someone in the pub asked me whether I already tasted Carakale. I told them I started the brewery with my father. They immediately hugged me and congratulated me (laughing).
How does it feel when you see the change in the beer culture in your country?
I won't lie, it feels great. Everybody wants to see their country move in a better direction, to evolve. To me, the only thing I can personally do as a human being is to change one small part of our country which is the beer. To continue nurturing the beer culture in our country, to make people proud of something they can call ours.

What is the next step?
To fulfill the second goal, which is to export our beer and to have Carakale recognized internationally. We are very excited about going to the US market, we will be in Manhattan, one of the best places for beer in the world, then Brooklyn, San Diego, Arizona, maybe Chicago…
Do you have other plans for the future?
I would like to open Carakale restaurants and help bind food with beer. To see Carakale expand to other markets while having actual brewery in another place. I would like to see Carakale brewery in the States, maybe somewhere in Europe, Southeast Asia… so that I can travel the world, brew beer, talk to people, have fun and see the Jordanian brand grow.
Photo credit: Facebook Carakale